The Fraud
Zadie Smith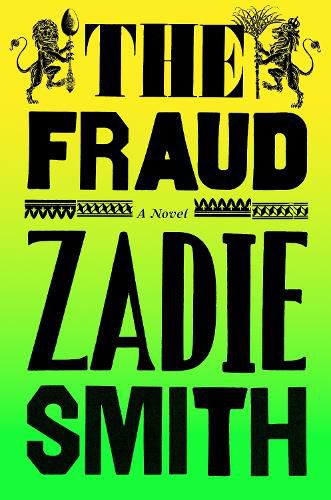 The Fraud
It is 1873. Mrs Eliza Touchet is the Scottish housekeeper - and cousin by marriage - of a once famous novelist, now in decline, William Ainsworth, with whom she has lived for thirty years.
Mrs Touchet is a woman of many interests - literature, justice, abolitionism, class, her cousin, his wives, this life and the next. But she is also sceptical. She suspects her cousin of having no talent; his successful friend, Mr Charles Dickens, of being a bully and a moralist; and England of being a land of facades, in which nothing is quite what it seems.
Andrew Bogle meanwhile grew up enslaved on the Hope Plantation, Jamaica. He knows every lump of sugar comes at a human cost. That the rich deceive the poor. And that people are more easily manipulated than they realise. When Bogle finds himself in London, star witness in a celebrated case of imposture, he knows his future depends on telling the right story.
The 'Tichborne Trial' captivates Mrs Touchet and all of England. Is Sir Roger Tichborne really who he says he is? Or is he a fraud? Mrs Touchet is a woman of the world. Mr Bogle is no fool. But in a world of hypocrisy and self-deception, deciding what is real proves a complicated task...
Based on real historical events, The Fraud is a dazzling novel about truth and fiction, Jamaica and Britain, fraudulence and authenticity, and the mystery of 'other people.'
Review
Zadie Smith's first historical fiction novel is for readers who are prepared to pause, reflect, and then continue. It is not an easy read, but stay with it because Smith has done something unusual here and the result is an original portrait of the past and present and how it all becomes unified. The novel is set in London in 1873 and uses the real Tichborne Trial as its storytelling spine. At the time, this trial captivated England. At its core, it was a trial about identity: Sir Roger Tichborne, long believed dead, arrives back in England to claim his title. The only witness called is Andrew Bogle, a former enslaved man from Jamaica. Reacting to the story is Mrs Eliza Touchet, the housekeeper and cousin of once successful novelist William Ainsworth.
The novel is divided into these stories, beginning with the chatter from the Touchet/Ainsworth household, followed by the actual trial itself in the middle, and then the story of the star witness, the astute Bogle, ending this ambitious and striking novel. Each section of the novel considers the art of storytelling: who is telling a story, why is it important, and who does it impact? And, like all very good historical novels, the story says more about us now than it does about the people then. Which facts do we chose to overlook now? Why do we idealise some people and not others? Why are we all still in a rigid terrible class trap that is steeped in racism? Long-term fans of Smith's writing will value this novel with its steadfast bridge between humour and anguish.
Sadly, by showing us the past, Zadie Smith is showing us how little we have advanced. The Fraud is a novel of our times, with stories within stories, and facts that appear only when we are prepared to appreciate the narrator and the narrative.
This item is in-stock at 8 shops and will ship in 3-4 days
Our stock data is updated periodically, and availability may change throughout the day for in-demand items. Please call the relevant shop for the most current stock information. Prices are subject to change without notice.