Body Friend
Katherine Brabon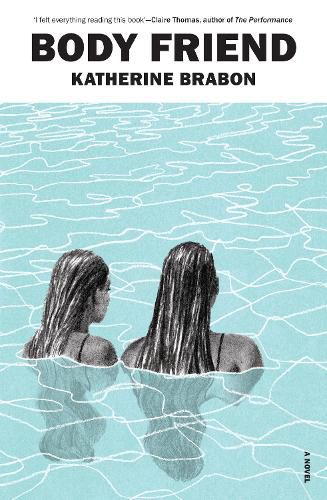 Body Friend
Late in the summer five years ago, when I was recovering from a surgical procedure, I met two women within a few weeks of each other and I saw both of them regularly, always separately, for some months afterwards. Summer did not give way easily that year, and even so we must force our bodies down to sleep in the heat, and even if experience does not give itself up easily to representation, I will lay it down anyway; frame the raw and exigent weeks, the untrustworthy months after the hospital, render it and them, Frida and Sylvia, as closely as possible to reality-or whatever is the feelingof a life and mind lived inside a body.
A woman leaves the hospital after an operation and starts swimming in a pool in Melbourne's inner suburbs. There she meets Frida, who is uncannily like her in her experience of illness. Soon after, she meets another woman in a local park, Sylvia, who sees her pain and encourages her to rest.
The two new friends seem to be polar opposites: Frida adores the pool and the natural world, Sylvia clings to the protection of interior worlds. What begins as two seemingly simple friendships is challenged by what each woman asks of her, of themselves, and their bodies.
Review
Body Friend is told by an unnamed narrator who is suffering from a chronic autoimmune illness and living with daily debilitating pain. Her hostile body fights against itself, and to mitigate some of its pain, she is booked in for an operation. After her hospital stay, the narrator meets Frida in a rehab hydrotherapy class, and there is such an instant and intense feeling of recognition in their shared experiences of their bodies that the two become close immediately. Frida encourages her to swim, and they visit the swimming pools of inner-city Melbourne together. When a second familiar stranger, Sylvia, appears in her life, another kind of recognition settles, and a new intense friendship grows. These two women offer different ways for the narrator to live with her body: where Frida encourages movement and routine, Sylvia suggests rest and stillness. The narrator needs these contradictory allies to help her endure.
This sense of deep recognition, a mirroring of the self in another, will surely be felt strongly by readers who have shared a version of this narrator's journey and will provide a keen lesson in understanding for those fortunate to have not. These are the profound and powerful gifts offered here. Brabon's careful and artful prose approaches feelings and experiences that frequently (as the narrator tells us herself) elude words, or are at least inadequately represented by the discursive registers of speaking or writing. Indeed, it's a question fundamental to writing: how can something that is felt, and felt privately, be represented to another? Brabon shows us a way. Body Friend is a meditation on the body and embodiment, while questions circle around selfhood and the performance of identity, around power and control: do we need another body nearby to understand our own, to tell us we are here?
This item is in-stock at 8 shops and will ship in 3-4 days
Our stock data is updated periodically, and availability may change throughout the day for in-demand items. Please call the relevant shop for the most current stock information. Prices are subject to change without notice.